Corporate Health and Partnership Program
In alignment with national efforts to reduce the cost of health care through preventative measures, the Y is helping companies to lead the way by offering programs that can potentially improve productivity and reduce costs associated with health care, insurance premiums, and absenteeism.
[dt_gap height="20″]
[dt_gap height="20″]
The YMCA of Riverside County is proud to partner with…
Air Industries
Albertsons Grocery Stores (OC & RC)
Ambry Genetics
Anna's Linens
Applied Medical
Arbonne International
Capital Group
Care Meridian, LLC
Clarient-Aliso Viejo (GE)
Core Logic
County of Riverside
DCCU (Delta Subsidiary)
Delta Airlines
Delta Private Jets (Delta Subsidiary)
DGS (Delta Subsidiary)
Disney (All Disney & Disneyland employees)
Dr. Jeffrey H. Brown Offices
Endeavor (Delta Subsidiary)
Experian
Family Tree Produce
First American
First Team Family of Companies
Fullerton School District
General Electric (GE)
Honeywell
Hyatt Huntington Beach Resort & Spa
Hybrid Apparel
Hydraflow
Hyundai Motor America
Lionakis
Maxon
MBK Real Estate Companies
McCarthy Building Companies, Inc.
Mercury Insurance
MLT Vacations (Delta)
Monroe Energy (Delta Subsidiary)
MRE
MRI Interventions, Inc.
OC Water District
Ocean Institute
Orange County Transportation Authority (OCTA)
Pacific Life
Pavilions Grocery Stores (OC & RC)
Quantum (Irvine)
Quarto Publishing Group USA
REV Distribution
Santa Margarita Water District
Schneider Electric
Sentry
Sizzler, USA (All Sizzler Locations)
Spectrum Brands (Black & Decker)
St. Jude Medical Center
St. Martha Catholic Church
Sterling BMW
Taylor Designs
US Real Estate Services
Vanguard University
Vons Grocery Stores (OC & RC)
West Pak Avocado
Whole Foods
Yamaha Corporation of America
[dt_gap height="20″]

Benefits of Joining the Y as a Corporate Partner
No Enrollment or processing fees for your entire employee population (a savings of $45-$90 per person)
YMCA Health & Wellness Membership & Benefits including options for adults, families, couples, students, and individuals at risk for or suffering from diabetes
Educational Classes & Health Screenings conducted on-site at the work-place
Referrals and program options for employees with health issues, diabetics and pre-diabetics, ADA nutrition classes, Personal Training)
Access to recreation, family events, and reduced fees for sports programs held at the Y
Customizable marketing & communications templates for emails, newsletters, and health promotion
View/download Corporate Health and Partnership flyer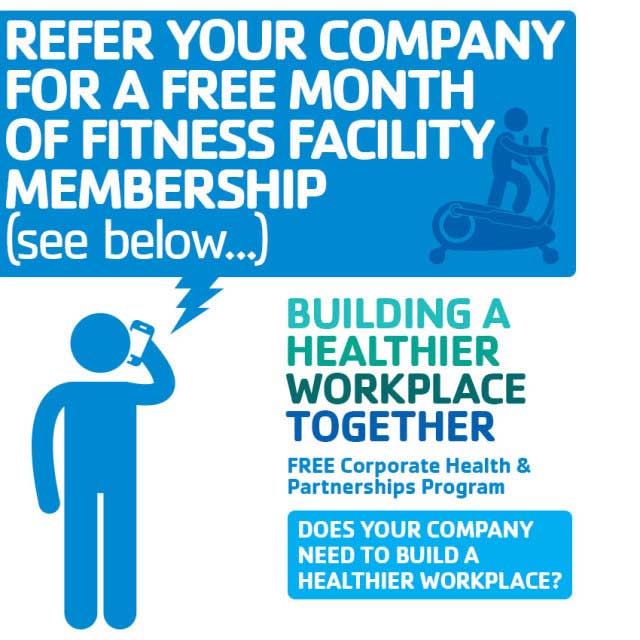 Specific Features of YMCA Corporate Membership Includes:
NO COST to your company to offer this program to your employees. That's right… it's FREE!
No enrollment or processing fees for your entire employee population.
YMCA Lunch n' Learns, fitness demonstrations, & vaccinations on-site or at your local Y.
Educational classes, health screenings, & vaccinations (Flu shots, etc…) conducted on-site at the workplace.
Certified personal trainers to conduct on-site health screenings (scales, electro-static body fat tests, etc…) on-site.
ADA nutrition classes.
1 FREE company outing/luncheon/party at any of the Riverside County YMCA's (Rental fee waived).
We saved the best for last! Customizable marketing & communications templates for emails, newsletters, and health promotion. The Y will provide all the materials and resources you need to get started and manage a corporate partnerships program; from promotion, to recruitment, to enrollment, we are your partner in creating a healthier and more productive workplace!
*Some restrictions apply. Free month of membership granted to referring party after company signs Corporate Membership Agreement. One referral per company/organization, benefit granted to first submitted referral.
[dt_gap height="20″]